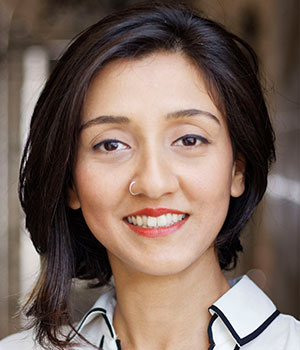 Salome Rebello is a conductor, pianist, music educator, singer and arranger. She holds a Masters of Music in Choral Conducting & a Bachelor's of Music in Piano from the Jerusalem Academy of Music and Dance, Israel. She was the chief conductor and musical director of the Jerusalem Oratorio Choir, Israel's largest choral organization (150 singers). Her other conducting experience includes: the Cantilena children's chorus (50 children), the Bel Canto choir (adult choir of 40 singers), the Jerusalem Music Academy's Recreational Chorus (adult choir of 30 singers), the Anglican International School Glee Club (student choir of 20 singers), the Jerusalem Academy Student Choir (choir of 80 university students) and the Jerusalem Academy Conductor's Choir (choir of 20 university students). Her repertoire includes music from various genres including classical, choral-orchestral works, jazz, pop, world music and modern compositions.
Salome taught voice and piano at the Anglican International School Jerusalem, and often gives workshops to students, choirs and teachers alike.
Over the years, she has been actively involved in using choral singing as a tool for cross-cultural and co-existence work in Jerusalem. She has also worked with other international choirs through various projects: the Yale University chorus, and choirs from Chicago, Ireland, Indonesia and Sweden. Recently she created and conducted an innovative performance work titled 'Lullaby,Stranger' , in collaboration together with experimental theater director Sujay Saple in Mumbai.