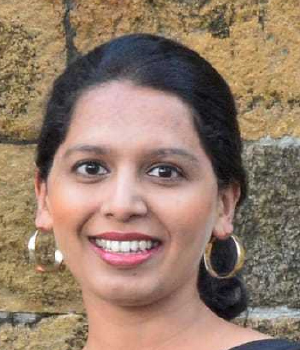 Nicole began her musical studies at the age of 6 and furthered her study with Blossom Mendonca under whose tutelage she passed her LTCL diploma awarded by the Trinity College London in 2015 with Distinction. She was the recipient of the 'Professor Blossom Mendonca Prize' at the Advanced Certificate examination of Trinity College London in Mumbai, in 2009.
In 2013, she performed at the Young Talent Concert series organized by the Stop Gaps Cultural Academy, in association with the National Centre for Performing Arts (NCPA), Mumbai.
Nicole recently attended summer school for piano at the Chetam's International Summer School and Festival for Pianists and the Royal Conservatoire of Scotland (RCS) where she received master classes from Fali Pavri, Aaron Shorr, Bing Bing, Shu-Wei, Marta Karbownicka, JosephBanowetz. She has also received master classes with many visiting artists in Mumbai: Marialena Fernandes, Mark Troop, Paul Stewart, Shani Diluka, Philip Fowke, to name a few.
Nicole is a teacher at the Mehli Mehta Music Foundation since the past 10 years, where besides accompanying the choirs, she teaches piano, theory of music and the 'Discover Music' programme.
She plays music in duos, trios and has performed the piano at several concerts, some of them held at the Russian Centre for Culture and Science, Mumbai. She has also been a member of the Living Voices Choral group.
On the academic front, Nicole holds a Master of Commerce degree from the University of Mumbai, in which she scored a first division.