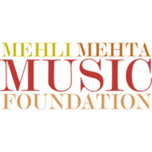 presents
" Orchestra da Camera di Mantova "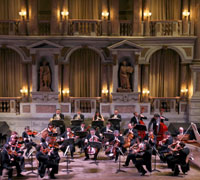 in collaboration with the
Italian Embassy Cultural Centre
on
Monday, March 20, 2017
The Royal Opera House, Mumbai, at 7 pm
As part of the Italian National Day celebrations, the Mehli Mehta Music Foundation and the Italian Embassy Cultural Centre are pleased to invite you to a performance by the Orchestra da Camera di Mantova  at the Royal Opera House, Mumbai.
The Orchestra is renowned for its technical brilliance, style and sound quality, and has been performing all over Europe, the USA, Central and South America and Asia for over 30 years with world-renowned conductors and soloists.  Some of these include Joshua Bell,  Umberto Benedetti Michelangeli, and the unforgettable Astor Piazzolla, to name a few.
The programme will include works by Vivaldi, Donizetti, Mozart and Rossini.
As seating at the Royal Opera House is limited, two seat passes per person will be allotted on a first-come-first served basis.  Please let us know your requirements by telephone or by email : admin@mmmfindia.org. Invitations may be collected from our office at Banoo Mansions between 10 and 3 pm.
Patron Members:  March 14 and 15
Public : March 16 and 17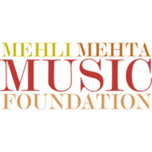 presents
Four outstanding musicians in a
" Concert for Peace "
Thursday, March 30, 2017
Experimental Theatre, NCPA at 7 pm
The programme will include works by Handel, Chopin, Schumann, Rachmaninov, etc.
Ticket Rates: Rs. 500/- and Rs. 300/-
Box Office at NCPA :
March 9 – MMMF Patron members and NCPA members / March 12 – Public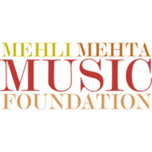 presents
the outstanding pianist
" Lukáš Vondráček "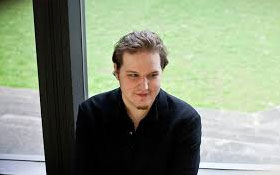 Saturday, April 8, 2017
Tata Theatre, NCPA at 7 pm
Lukáš Vondráček was the indisputable 1st Prize winner of the International Queen Elisabeth Piano Competition 2016. He made his first public appearance at the age of four and subsequently won several international awards and first prizes in major competitions. Recent recitals have taken Lukas to London (Wigmore Hall), New York (Carnegie Hall), Vienna (Konzerthaus), Amsterdam (Concertgebouw), Brussels, Paris, Washington, Boston among other major cities. He works regularly with the London and Liverpool Philharmonic Orchestras, the Philharmonia, Gulbenkian Orchestra, Vienna Philharmonic, Leipzig Gewandhaus and Orchestras in Berlin, Zurich, Hamburg, Washington, Cincinnati, Australia, etc.
The programme will include works by Mozart, Smetana and Brahms.
Supported by the BNP Paribas Foundation
Ticket Rates: Rs. 500/-
Box Office at NCPA:
March 26 – MMMF Patron members and NCPA members
March 29 – Public
Mehli Mehta Music Foundation
B/2 Banoo Mansions
Cumballa Hill Road, Mumbai 400 026
Telephone: 2380 1379 / 2382 3644
www.mmmfindia.org