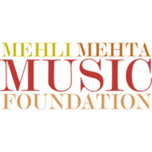 presents
Ajay Mallya – Violin with Milen Earath – Piano
Monday, November 20, 2017 – Little Theatre, NCPA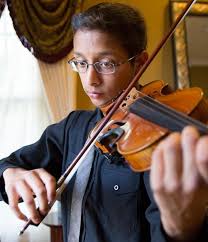 Ajay Mallya started learning the violin at the age 3, and is currently a student of Zhao Wei at the San Francisco Conservatory of Music. He has also studied with distinguished teachers such as Rohin Sharp of Stanford University and Pat Burnham of the San Francisco Conservatory Preparatory programme.
He has won several local, state and international violin competitions and awards, and made his Carnegie Hall debut at the age of 12 with the Carnegie Honors Orchestra of North America. Subsequently, he was chosen to perform a recital at Carnegie Hall at the age of 13. He was recently invited to take lessons with the legendary Maestro Aaron Rosand, renowned violinist and Professor at the Curtis Institute of Music. Ajay has also studied with Victor Danchenko of the Royal College of Music, London, Christina Khimm of the Mannes College and Manhattan School of Music, as well as John Chisholm of the San Francisco Symphony.
Ajay is currently a member of the California Youth Symphony under Maestro Leo Eylar where he has played as Assistant Principal and first violinist.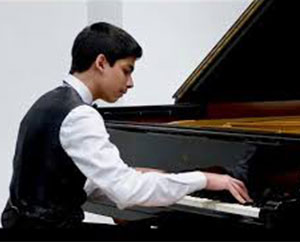 Milen Earath completed all 8 grades – the ATCL, LTCL and FTCL diplomas of the Trinity College, London in the amazingly short space of four years and 7 months ! He is the winner of the advanced division of Musiquest, Pune and was also selected as the Audience Favourite at the Con Brio Festival in Mumbai in 2014.
In 2016, Milen received the National Child Award for exceptional achievement in the field of music from the Hon. President, Shri Pranab Mukherjee. He has had piano lessons with Prof. Heribert Koch, Germany. Milen had his first solo recital at Schloss Burgau, Germany on January 24, 2016. His debut concerto was at Langerwehe, Germany on October 16, 2016, where he performed Mendelssohn's Concerto no.1.
His first solo recital in India was held at the NCPA, Mumbai in April 2017.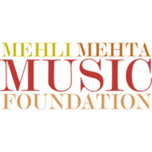 presents
The Busch Trio
" Omri Epstein – Piano, Mathieu van Bellen – Violin, Ori Epstein – Cello "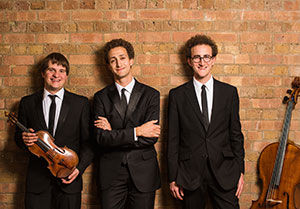 December 10, 2017 at 7pm
Royal Opera House, Mumbai
Named after the legendary violinist Adolf Busch, this young piano trio has emerged as one of the leading piano trios among the new generation, receiving enthusiastic responses from audiences and critics across Europe. Omri Epstein "the group's marvellously sensitive pianist", Mathieu van Bellen, whose "silvery gleam darted eloquently", and Ori Epstein, with whom "you felt in the grip of a warm hug", have all won prizes in solo international competitions.
Brought together by a shared deep passion for chamber music and inspired by Mathieu's possession of the "ex-Adolf Busch" J.B. Guadagnini violin (Turin, 1783), they have been recognized for their achievements and their playing with "incredible verve".
Other highlights of 2017 will include the release of their second CD featuring Dvorak's piano quartets with violist Miguel da Silva, a return to Amsterdam's Concertgebouw and debut performances in the Louvre Museum in Paris and the Morgan Library in New York.