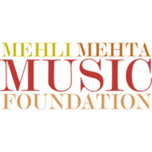 presents
The Busch Trio
" Omri Epstein – Piano, Mathieu van Bellen – Violin, Ori Epstein – Cello "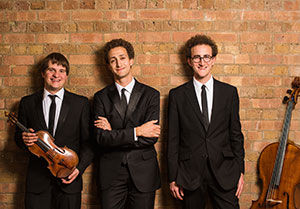 December 10, 2017 at 7pm
Royal Opera House, Mumbai
Named after the legendary violinist Adolf Busch, this young piano trio has emerged as one of the leading piano trios among the new generation, receiving enthusiastic responses from audiences and critics across Europe. Omri Epstein "the group's marvellously sensitive pianist", Mathieu van Bellen, whose "silvery gleam darted eloquently", and Ori Epstein, with whom "you felt in the grip of a warm hug", have all won prizes in solo international competitions.
Brought together by a shared deep passion for chamber music and inspired by Mathieu's possession of the "ex-Adolf Busch" J.B. Guadagnini violin (Turin, 1783), they have been recognized for their achievements and their playing with "incredible verve".
Other highlights of 2017 will include the release of their second CD featuring Dvorak's piano quartets with violist Miguel da Silva, a return to Amsterdam's Concertgebouw and debut performances in the Louvre Museum in Paris and the Morgan Library in New York.
Tickets currently available at Rs. 500/- + GST on Book My Show or Royal Opera House Box Office 11 am to 6 pm from December 1 to 10.