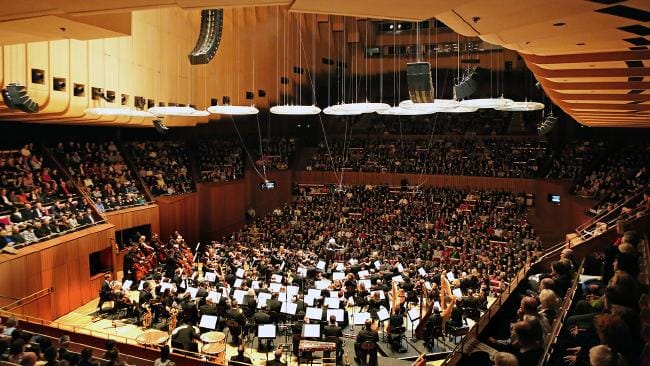 "One of the top 10 orchestras on earth…"
Maestro Zubin Mehta
"The Australian World Orchestra is an international treasure "
Sir Simon Rattle
The Mehli Mehta Music Foundation presents the Australian World Orchestra (AWO), conducted by Alexander Briger on
September 28, 2018, at NCPA.
Following its successful tour of India in 2015, the AWO reaffirms its commitment to presenting unparalleled classical music experiences.
The orchestra brings together Australia's elite classical musicians playing in leading world orchestras such as the Berlin and
Vienna Philharmonic, London Symphony and Chicago
Symphony Orchestras, among many others. The AWO continues to attract world-renowned conductors and soloists, including Maestros Sir Simon Rattle, Zubin Mehta and Ricardo Muti.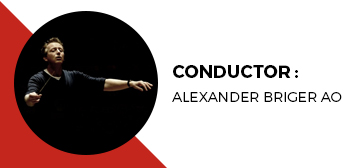 Alexander Briger AO has an international career conducting eminent orchestras, including the London
Symphony, the London Philharmonic, the BBC Symphony, the Academy of St. Martins in the Fields, Israel
Philharmonic, Orchestra de Paris, Rotterdam Philharmonic, etc.
He was awarded the "Officer of the Order of Australia" (AO) for distinguished services to the arts as a leading
conductor and founder of the Australian World Orchestra.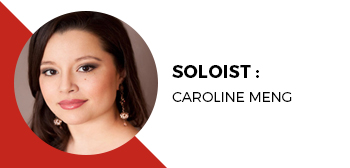 The French mezzo-soprano Caroline Meng has performed in a variety of musical forms and styles, ranging from opera to recital and sacred concerts, baroque to contemporary music, both in France and abroad.
Ms Meng has performed a wide range of operatic roles across France and Europe, including performances of Cosi Fan Tutte, Orpheus, La Cenerentola among many other operas.
On the concert platform, she has sung as soloist in such performances as Schubert's Rosamunde, and Mozart's Requiem and Coronation Mass in concert halls and cathedrals.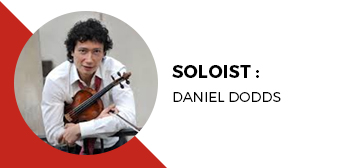 Concert Master Daniel Dodds is the Winner of several national and international competitions. He was invited by Rudolf Baumgartner to become a member of the Festival Strings
Lucerne, later becoming its first Concertmaster in 2001 and in 2012 was appointed as the artistic director, leading it in concerts across the globe.
In addition to his regular engagements as guest leader of the Mahler Chamber Orchestra, the Salzburg Camerata, the Sydney Symphony Orchestra and the Australian World Orchestra, he is a member of the Lucerne Festival Orchestra and forms part of the ensemble of soloists in the star-studded orchestra.
PERFORMANCE: Friday, September 28, 2018, 7 PM, Tata Theatre, NCPA
Ticket rates: Rs. 4000, 3000, 2000, 1000