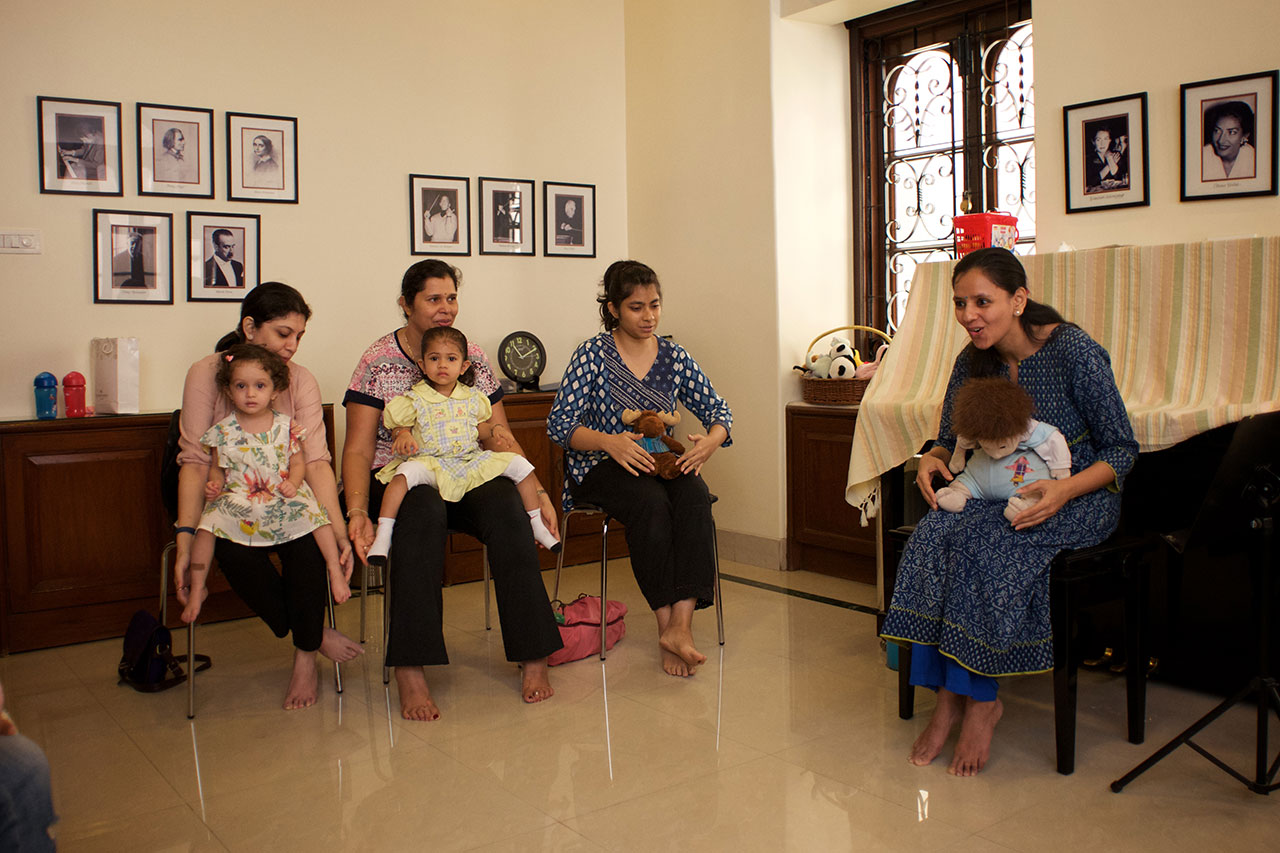 The Mehli Mehta Music Foundation announces
Discover Music 0.5 in our early music education programme
for the August 7 to November 27, 2018 session.
The class will run weekly on Tuesdays, 10:30am to 11:00am (30 minutes).
Children born between December 1, 2017, &
March 31, 2018, are eligible.
You are invited to register at MMMF @B/2 Banoo
Mansions, Cumballa Hill Road, Mumbai 400 026
between 11am and 4pm, Mondays through Fridays.
The Discover Music Programme has Levels 1 to 6. Levels 0.5, 1, 1.5, 2 and 3 are for parents and children. Discover Music 4, 5 and 6 are for students coming on their own for class. It is an
age-appropriate, interactive programme that introduces young
children to the basic elements of music and musical
instruments. These classes provide a good foundation for Choral music and the learning of an instrument. Children learn how to pitch and sing; learn a conscious understanding of rhythm and pulse, and are introduced to percussion instruments with the aim of keeping time.
For further information
on fees and registration forms please call Jennie or Lovey at
+91 22 2382 3644, +91 22 2380 1379.