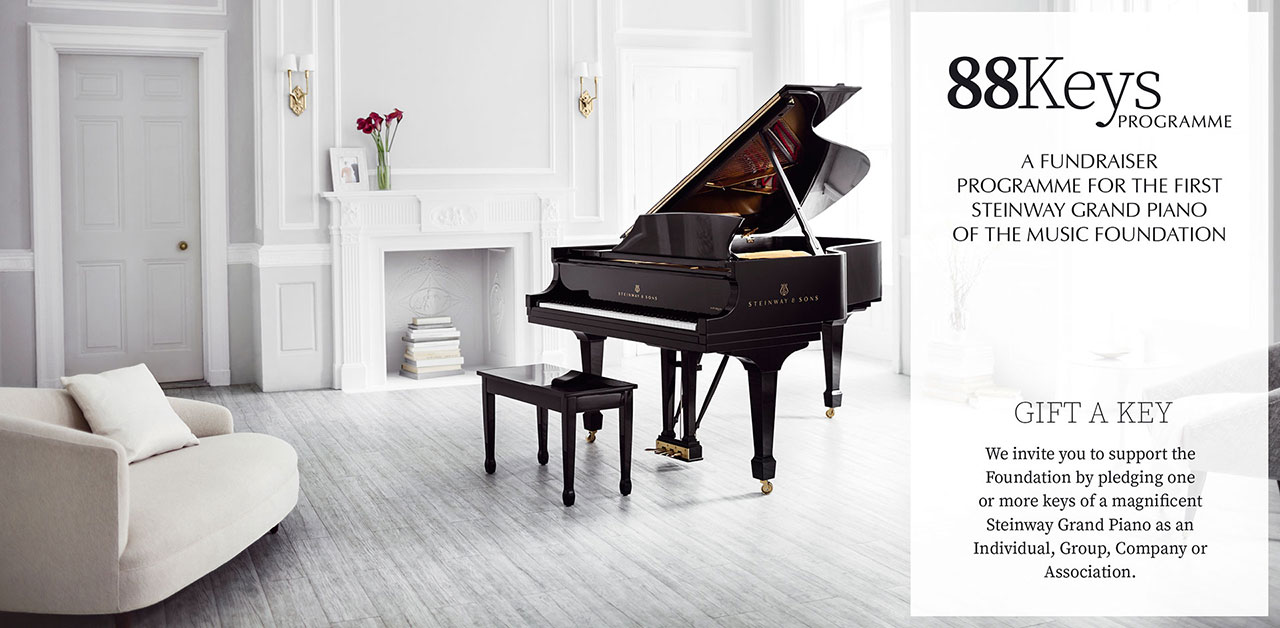 The Mehli Mehta Music Foundation seeks the support of patrons and music lovers to help raise funds for a new Steinway Grand piano, with the '88 Keys Programme'
It is the Foundation's constant endeavour to provide the best facilities in terms of teaching resources and instruments and a Steinway Grand is the piano that we have long aspired to provide to our students. Acquiring a Steinway piano is also a step towards the Music Foundation's aspirations of becoming an All-Steinway School.
The Goal is quite simply to find sponsors for all 88 keys of the piano and thus acquire a new Steinway Grand. An individual, group, company or association may pledge one or more keys.
We plan to promote this programme and invite donors to 'buy' a key and support the Foundation in this endeavour.

For inquiries regarding donations, please contact :
Leena Mistry
+91 8452877334
Email: 88keys@mmmfindia.org
Your donation to the corpus of the Foundation is exempt under 80G of the Income Tax Act.